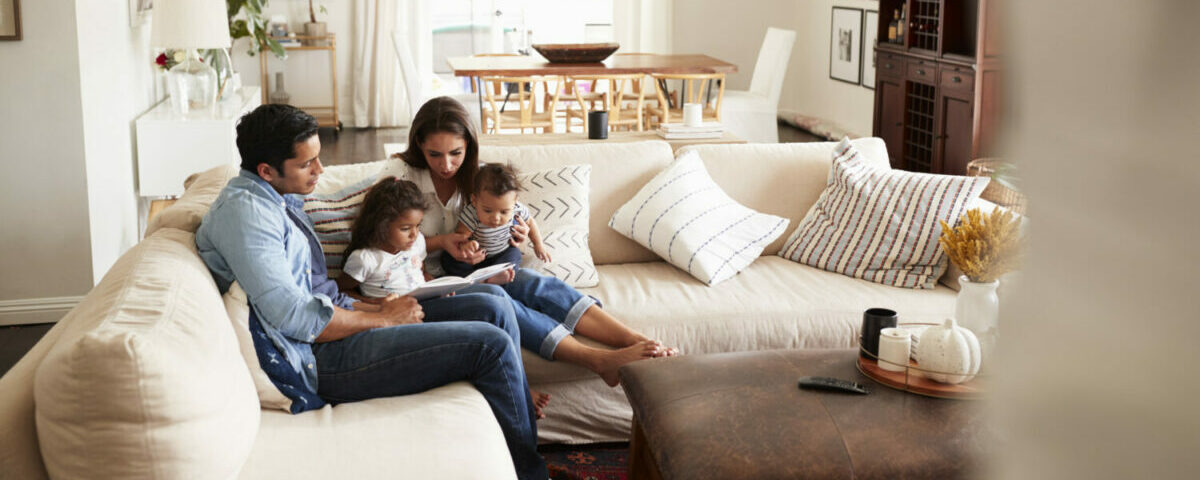 Occasional Home Invaders
No, we are not talking about burglars or unwanted house guests (the human variety). On occasion, some pests will find their way into your home. They may not be dangerous or harmful, but they can certainly be a nuisance.
That is why Heath Pest Control can serve as your partner in protection and prevention.  We can work with you to create a solid, year-round plan through our services.
Let's get acquainted with these invaders.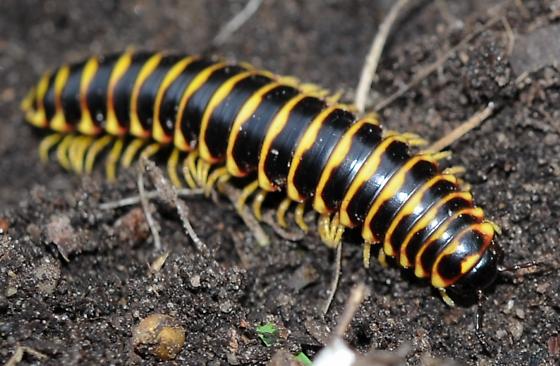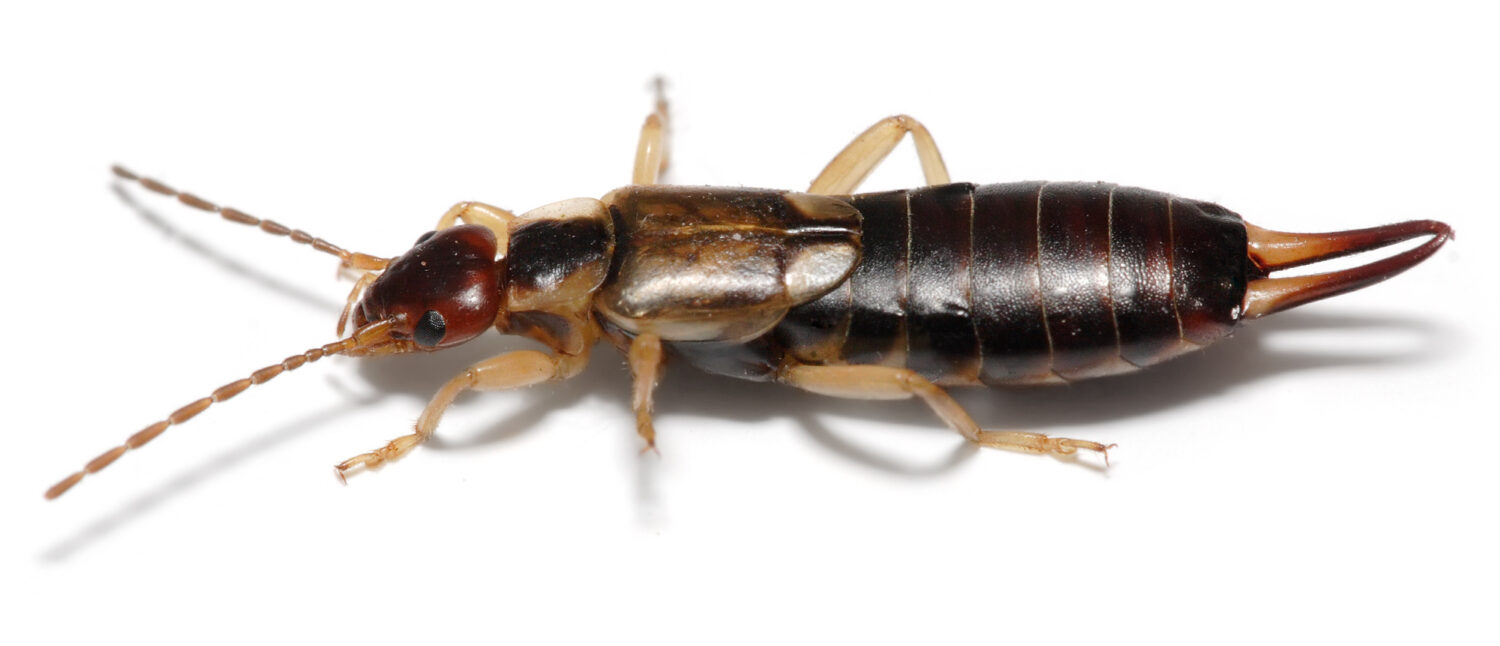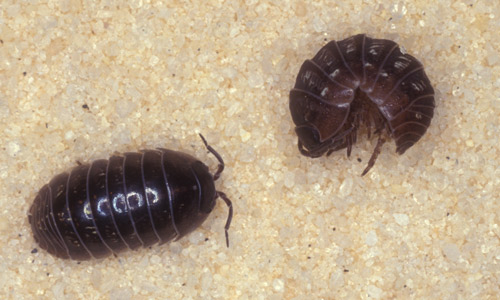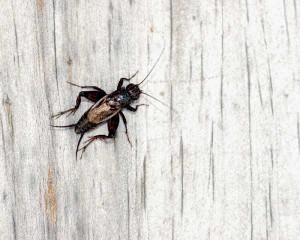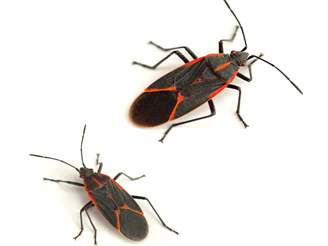 What they look like
A millipede is a harmless wormlike creature (arthropods) with two pairs of legs on each segment of its body.
There are 3 species of Millipede common throughout Florida.
Yellow Banded Millipede 
Red Rusty Millipede
Greenhouse Millipede
They don't have natural predators because when disturbed or facing a threat they emit a foul odor as a defense mechanism. This can happen even when they are dead. They aren't poisonous to animals, don't bite, and dry up fairly quickly when they wander into air-conditioned areas. It's best to just sweep them up. Don't vacuum as their stink will circulate through your house!
What they do
During certain months, millipedes emerge and migrate in large numbers. 
Experts don't fully understand what sends millipedes on the move in mass migrations, but that they do this with increasing frequency. Perhaps rainy weather sends them to seek higher ground.  In dryer weather, migration could also be triggered from lack of moisture as they seek humid environments.  And once they move to higher ground, like your home, they climb up walls, enter garages and lanais.  When inside they head for the light fixtures where they eventually die as they can't survive indoors for long.
What they are looking for
They consume organic matter and thrive in the mulch and leaf litter around your home. In compost heaps they help breakdown the organic matter into smaller particles to enrich soil.
Steps to help prevent
Check doors for gaps and seal up any opening that may allow entry.
Add weather stripping under doors, sealing cracks and entry points for utilities.
Move mulch or other yard debris away from the house.
Call Heath Pest Control for professional attention and removal.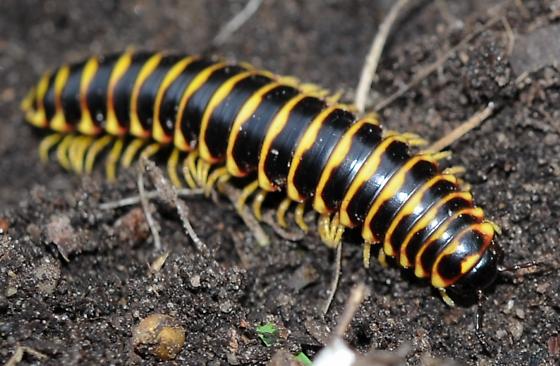 Above: The yellow-banded millipede is not a Florida native. It is believed to have originated in the Caribbean.
Below: Red Rusted Millipede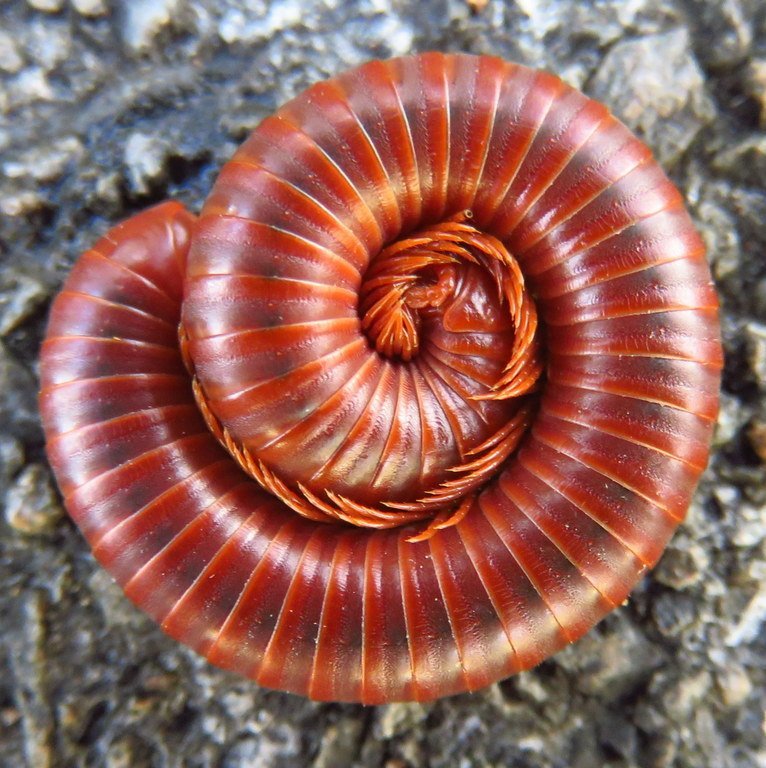 Earwigs
What they look like
Earwigs are medium-sized insects which have flat bodies (like silverfish) and are usually black or brown, some with stripes or reddish coloring on their head and limbs. These bugs can be anywhere from one-fourth of an inch to one and one-fourth inches long. Part of that length is made up of hard pincher-looking forceps that are used as a defense mechanism. They also have wings but rarely fly. 
What they do
Earwigs are mostly nocturnal and often hide in small, moist crevices and under rocks during the day. At night they feed on a wide array of living and dead plant and animal matter.  There is no evidence that they transmit diseases to humans or other animals. Their pincers are commonly believed to be dangerous, but, even the curved pincers of males cause little or no harm to humans.
What they are looking for
During dry times earwigs may seek out damp, dark shelters inside your home. Indoors, earwigs may be attracted to materials that offer a source of cellulose and are in the process of decaying. Stacks of old boxes, books or papers laying around in a dark, cool area provide a feast for earwigs. They might also seek out food sources in your kitchen and tend to be attracted to oily, greasy or sweet foods.
 Steps to help prevent
You can sweep out the occasional earwig but if you fear you have an infestation or want to take preventative measures, contact Heath Pest Control to take action.
In the meantime, here's what you can do:
Seal any cracks or entry points that earwigs may be able to slip through
Keep counters and stovetops clean and wipe them up
Store foods in insect-proof containers
Vacuum regularly
Add dehumidifiers in damp areas of your home
Fix leaky faucets or plumbing
Bring pet food or water inside at night
Lay mulch down in layers no more than 2 inches deep
Leave a 1-foot wide barrier between grass or shrubbery and your foundation or structural walls
Clean out rain gutters and see they are positioned to carry water away from the home
Clear piles of organic debris, such as branches or leaves from your yard
Remove decorative stones that earwigs can hide under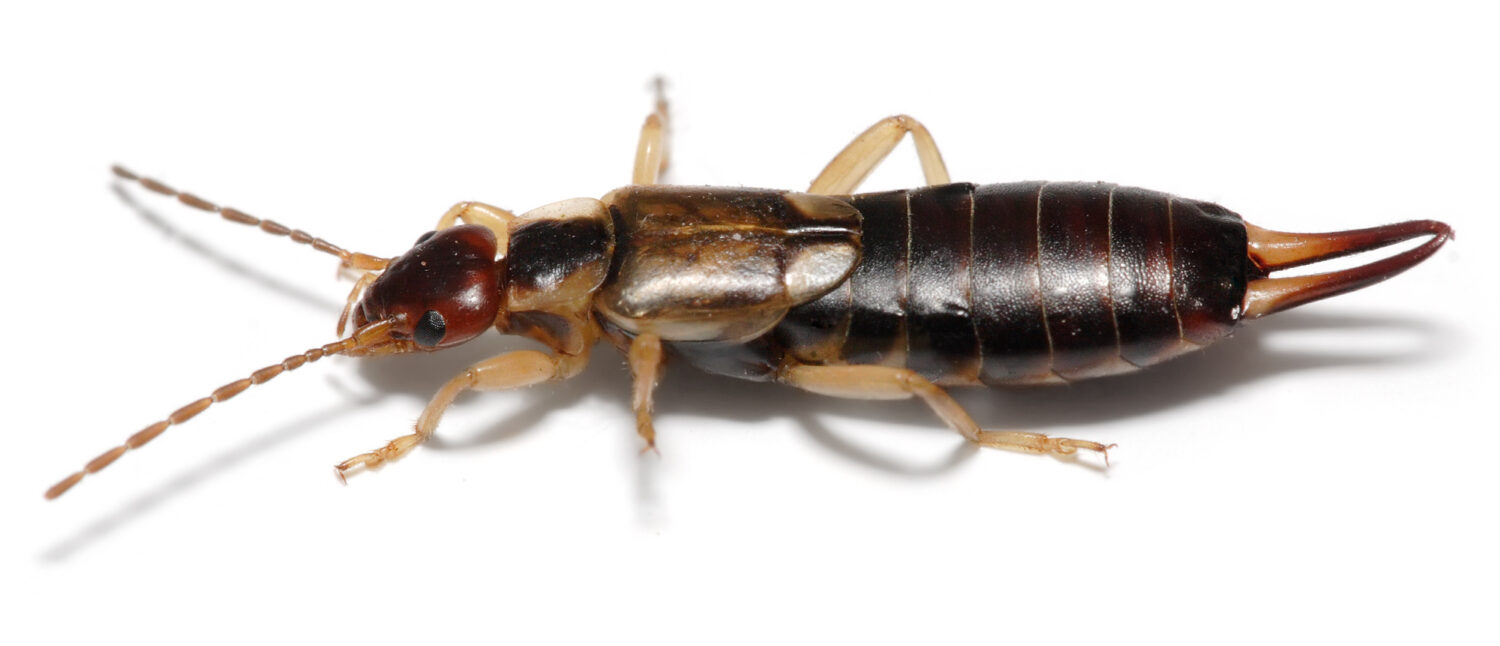 Pillbugs
What they look like
Pillbugs, also known as sowbugs, or woodlice, rollie-pollies are familiar backyard creepy crawlies to most of us. But it is no bug. Did you now that the pill bug is the only crustacean that has become completely adapted to spending its life on land?
The get the name rollie-pollie because they roll into a tight ball (like a pill) when disturbed. When not curled into a ball, pillbugs are between ¼-5/8 inches long and have seven pairs of legs and 2 pairs of antennae. Rollie-pollies are usually slate gray in color. Their bodies are oval-shaped and become round when they roll up. They are easily recognized by their back, which is made up of seven hard individual plates.
What they do
Pillbugs typically enter buildings through door thresholds, especially homes with sliding-glass doors on the ground level. Seeing a pill bug in the home usually means that there is a large population outdoors. Pillbugs do not survive more than a few days indoors without moist conditions and a food supply.
What they are looking for
Pillbugs are scavengers and feed on decaying plant material. Outdoors, they occasionally injure young plants. Yet they remain inactive under objects during the day in order to minimize water loss. They often stay under trash, boards, rocks, flowerpots, piles of grass clippings, flower-bed mulches and other decaying vegetation. Pillbugs are most active at night when they occasionally enter buildings and homes via door thresholds.
Steps to Get rid of Pillbugs
The key to getting rid of pill bugs is to eliminate the moist sites that make their survival possible.
Remove piles of grass clippings and leaves around the properly.
Store firewood off the ground and away from the home.
Properly ventilate basements, attics and crawlspaces.
Vacuum up pill bugs that have already entered your home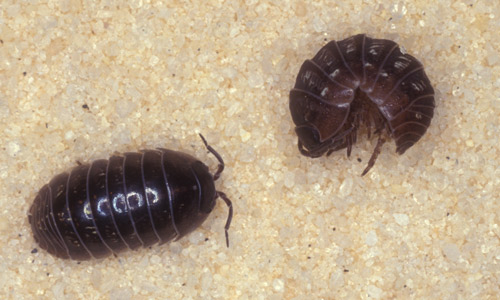 Crickets
What are they?
Here are the five most common household crickets with tips on how to prevent and get rid of them.
Field crickets

 

are black and usually are between ½ and 1 ½ inches in length. They usually come into houses during the fall to avoid the cold temperatures outside. The major damage they do in homes is eating holes in clothing made from natural fibers.
House crickets

 

are yellowish brown in color with three dark brown bands on their heads. They usually come into homes in the fall to escape the cold just like field crickets do, but they can come in at any time of year. They also like to eat holes in clothing made from natural fibers.
Ground crickets

 

are small crickets around a half-inch in length with coloration ranging

 

from reddish brown to black. They tend to invade homes in large numbers, especially during the fall. 

Camel crickets

 

are between ½ and 1 ½ inches in length. They are easy to recognize by their humped backs from which they derive their names. They do not chirp and rarely do any damage in homes.
Mole crickets

 

rarely invade homes, and when they do, they rarely do any damage. They are very strange looking and their appearance can be frightening, especially to young children. They only come into our homes when their tunnels are flooded during rainstorms.
Steps to Get Rid of Crickets
The best way to prevent cricket infestations in the home is to prevent them from finding friendly habitat around the house. They like cool, dark places, so get rid of firewood piles, rock piles and the like from around the house.
If you experience a cricket infestation Heath pest control experts can quickly find the cause of the infestation and get rid of the crickets with a minimum of trouble.  Even better, we help keep them from coming back.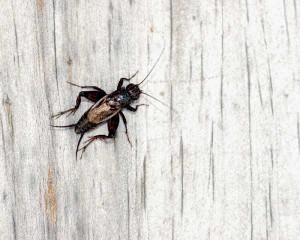 Boxelder Bugs
What they look like
Boxelder bugs are common pests over much of the United States. Adults are about 1/2 inch long. They are bright red or black with narrow reddish lines on the back. 
What they do/

What they are looking for

Boxelder bugs feed principally by sucking juices from the box elder tree, but are sometimes found on other plants (especially maple trees). They do very little damage to the trees they attack, but at certain times of the year, they can become a nuisance.

When box elder bugs build up to large populations and invade a home they are usually pests only by their presence, although their piercing-sucking mouthparts can sometimes puncture the skin, causing slight irritation. Sometimes, they leave fecal material that may stain resting sites such as curtains. They may be seen to gather around the foundations, bases of trees, along foundational walls and fence rows during the fall months.
Steps to Get Rid of Boxelder Bugs
Preventing boxelders from entering your home is the single most important defense.
Seal around window frames, where utilities enter the house, cracks in the foundations and under eaves.
Make sure doors are weather-stripped at the bottom, leaving no space.
Screen off vent pipes and other roof openings with fine screen to prevent the bug's entry.
Repair any loose siding which, like loose bark on a tree, allows the bugs to get behind the siding and against the house.
Patch any cracks in plaster or stucco- sided houses.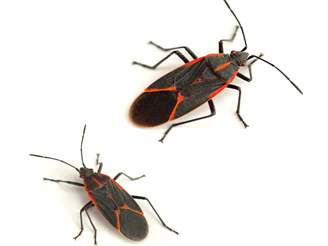 TESTIMONIALS
"Unfortunately we had fleas all over our new house ,brought in by a dog we babysat.? I immediately called Heath Pest Control (who was already my pest guy) to schedule an emergency appointment, to which he clearly explained to me my options with his company, but also my options of trying to deal with it myself. And through his guidance and information, I was able to rid my house of fleas on my own. It was very refreshing to have someone honest just trying to help me, instead of just trying to make money off of me. I will always use Heath Pest Control, And will always recommend them to my friends and family." (Amanda Robinson)
Or Send Us a Message With This Form